South Tyrol summer vibes
The Val Pusteria is located in the middle of the Dolomites and is part of the UNESCO World Heritage Site that shines in eastern South Tyrol. Famous for its breathtaking landscapes, enchanting villages, and opportunities for outdoor recreation all year round, it manages to make the hearts of hikers and mountaineers, the hearts of sportsmen, the hearts of culture and history enthusiasts beat faster.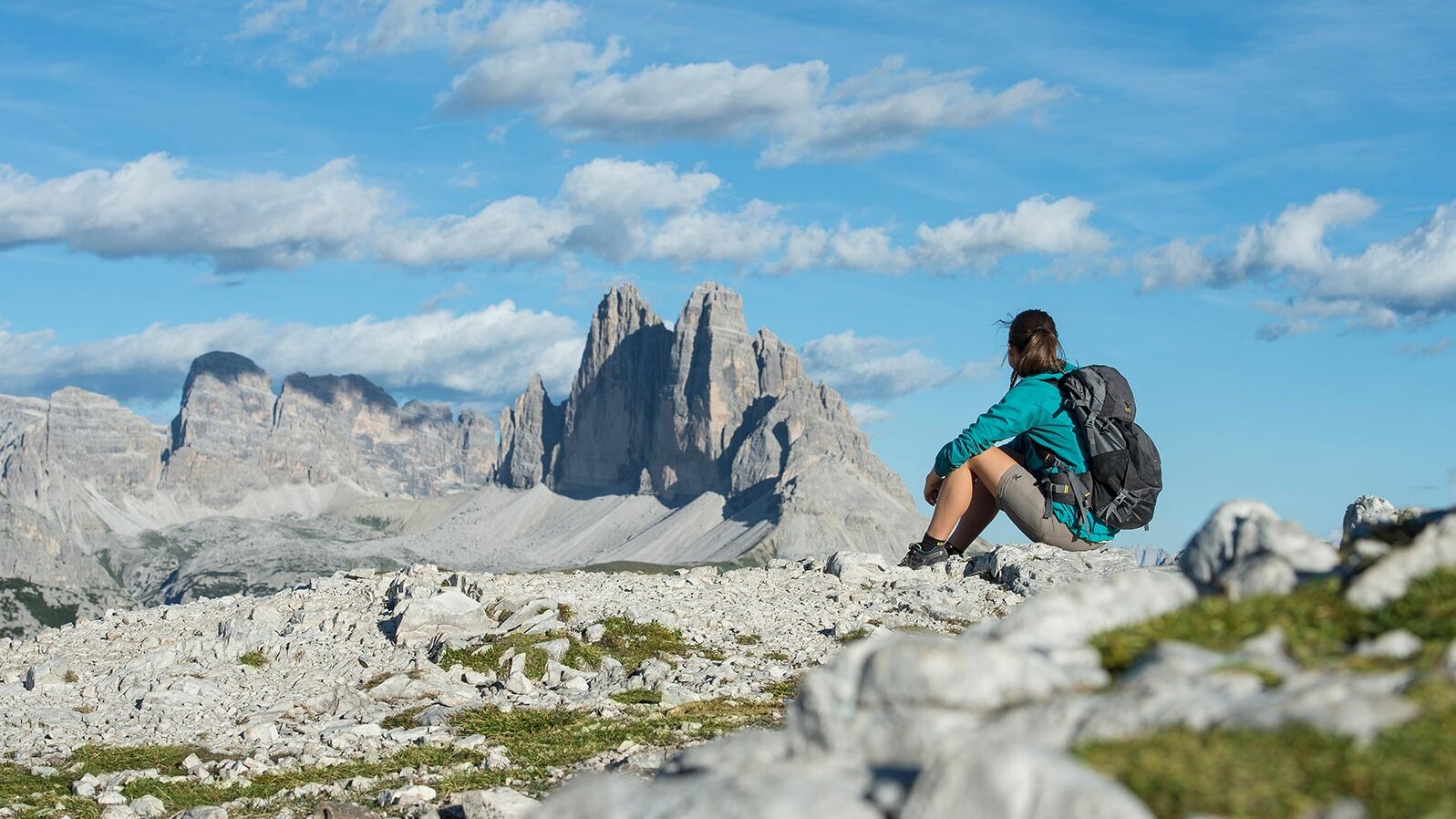 Hiking and trekking.

Around the famous Tre Cime di Lavaredo, there are many possibilities for mountaineers and climbers with the many hiking trails catering for various levels of difficulty. From strolls through the meadows to challenging mountain hikes, there is something for everyone.

Go mountain biking.
The valley has a network of mountain bike trails, which allow you to explore the scenic beauty of the region on two wheels. The Alta Pusteria Cycle Path from Rio di Pusteria to Lienz in Austria – a well-organized cycle network with a length of 105 km – allows for wonderful tours for everyone. Plus there are fantastic possibilities with no significant climbs or even for the more adventurous amongst us. The Enduro, the evolution of the mountain bike, is a great companion thanks to its weight-optimized frame and light wheels. And for those who like steep uphill support, the e-bike can take you to lofty heights and rustic mountain pastures.
Cultural and historical sites.
Val Pusteria is rich in history and culture, with several charming towns and villages worth exploring. Here are some notable castles you can explore:
Brunico Castle (Schloss Bruneck): This imposing castle is located in the municipality of Brunico (Bruneck) and dates back to the 13th century. It is located on a hill overlooking the city and offers panoramic views of the surrounding mountains. The castle now houses the Museum of Culture and Regional History of South Tyrol, where it is possible to learn about the history of the area.
Castel Taufers (Castel Tures): Located near the village of Campo Tures (Sand in Taufers), Castel Taufers is one of the largest and best-preserved castles in South Tyrol. It dates back to the 13th century and is surrounded by beautiful landscapes. The castle is open to visitors and offers guided tours to explore its historic architecture and exhibits.
Welsperg Castle (Castel Monguelfo): Located near the village of Welsperg (Welsberg), Welsperg Castle is a medieval fortress with a distinctive square tower. It dates back to the 13th century and has been well-maintained over the years. Although the castle is not open to the public, it is still possible to admire its exterior and the surrounding panoramic views.
Castel Heinfels (Castel Heinfels): Although not directly in Val Pusteria but in the vicinity of East Tyrol, Austria, Heinfels Castle is notable for its historical significance. It is located on a hill overlooking the village of the same name and offers a breathtaking view of the surrounding area. The castle has been restored and is accessible to visitors.
Local cuisine.

Indulge in delicious South Tyrolean cuisine, which combines Italian and Austrian influences. Do not miss the local specialties such as speck (smoked ham) and apple strudel.
What's more delicious than treats that smell like grandma's?
Our choice Hotel Adler Suite & Stube.
Whether you are an outdoor enthusiast or are looking for a peaceful escape into nature, the Val Pusteria offers a wealth of experiences that will linger in your soul.
Our best "interpreter" of these emotions is the Hotel Adler, a place to feel at home, free and carefree, inspired by the tradition that the Pircher family lives for the passion of hospitality with a sense of sustainability, naturalness, and territory. A house that writes 400 years of history, with high-quality cuisine, where Chef Helene Markart, landlady, loves the old recipes of the place and continuously creates innovative and captivating dishes. Fresh products from our region are essential for this vital cuisine – eggs from the neighboring farmer, home-smoked speck, seasonal organic vegetables from our garden… because only those who cook with heart can look forward to a fantastic result. This is how several guides such as Gambero Rosso, Gault & Millau, Michelin, Fallstaff, and Monocle tell about us!